CIBMTR Electronic Data Submission
BMTPlus is the first dedicated software platform for complete management of Hematopoietic Stem Cell Transplantation. It is particularly designed for both start up and established transplant centers participating in network collaborations and willing to implement quality assurance programs according to FACT/JACIE standards.
Jagriti Innovations now submits data electronically to CIBMTR for our clients managing Bone Marrow Transplants using our BMTPlus platform.
In the days to come, starting with Sankalp-People Tree Centre for Pediatric BMT, the centres will share their transplant data in continuation of their desire to maintain highest levels of transparency, collaboration and accountability. For this small team of people, being able to electronically submit data to CIBMTR is also a first for centres in a similar context within India.
Awards and Recognitions
Manthan Awards 2013

The tool Thalcare has been adjudged "WINNER of Manthan Award Asia Pacific - 2013" under e-Health category.
Novartis Thalassemia App Challenge

Thalassemia Mobile App has been adjudged the Second Runner Up in the Novartis Thalassemia App Challenge.
Americares Spirit of Humanity Awards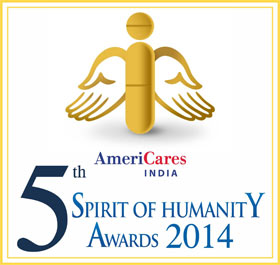 Sankalp India Foundation was declared one of the winners under Thalassemia category. Jagriti Innovations is the technology partner of Sankalp India Foundation.
ISB iDiya 2014 Social Venture Awards


Jagriti Innovations was adjudged runners up at ISB IDiya 2014 National Social Venture Competition for ThalCare.